How Kinnek is leveling the playing field for all suppliers, regardless of their size.
---
In the B2B world, there's always been a massive inequality between large suppliers and their smaller counterparts. Large suppliers are able to invest in expensive, custom implementations of CRM systems to manage their sales leads. They can amortize the cost of sales development representatives and coordinators. They can afford very large marketing outlay for things like tradeshow sponsorships and advertising campaigns. Unfortunately for smaller suppliers, that's often impossible.
Leveling the Playing Field
Good news! At Kinnek, we're tearing down the traditional barriers that prevent smaller suppliers from selling as effectively as the larger ones. We truly believe that what makes a good B2B salesperson is not the size of the budget they have at their disposal, but rather the quality of the product they sell, their level of expertise, and how much they care about the end customer.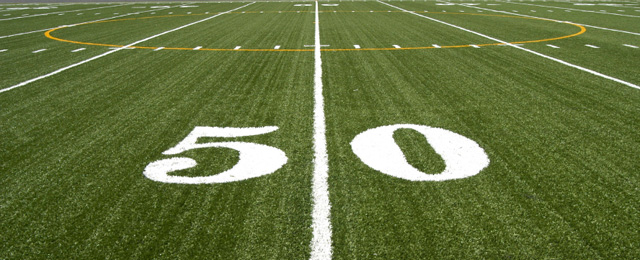 Our goal here at Kinnek has always been to help customers run their businesses efficiently and hassle-free, so it's in our best interest to match them with quotes from the most relevant suppliers, regardless of the supplier's size.
That's why we've built a platform that enables small suppliers and large suppliers to compete on the same-level playing field.
A Serious Game-Changer
We connect customers with the most relevant quotes from suppliers. How do we do that?
On Kinnek, suppliers now have easy access to hyper-relevant leads from all over the country. That means even as a small supplier with little-to no-marketing budget, you could potentially receive thousands of leads each month at the push of a button.
In addition, we've built a one-of-a-kind reputational ecosystem (check out this blog post if you're interested in learning more about it). That lets any supplier, regardless of their size, accomplish a variety of tasks - from listing trade references, to cultivating reviews from their customers, to promoting their product gallery and industry expertise by answering questions from potential customers - all in one convenient space.
Smaller suppliers who pride themselves on delivering amazing customer service (even in the face of cheaper pricing offered by larger players) can now quantify their awesomeness and publicize it for free.
Browse Kinnek Supplier Profiles
If you're curious to see what these Kinnek supplier profiles look like, you can check out two great examples here: Hammered Mules (a large supplier) and Custom Copper Mugs (a smaller one). We've also included a screenshot below featuring Kinnek customer reviews of various suppliers:
It's hard not to feel proud of what we've built - especially considering this is brand new in B2B!

Plus, the results have been astounding: since 2013, low prices have helped suppliers secure deals 45% of the time (check out this blog post for a more in-depth look at what makes for a winning quote). This tells us customers are looking for more than just cheap prices when it comes to quotes from suppliers. Service, responsiveness and other factors are just as - if not more - important than pricing, which means Kinnek is also providing all suppliers with an equal opportunity to impress our buyers.

Lastly, our talented engineering team has built a suite of amazing tools to help manage the high volume of quotes our customers want online. We think suppliers deserve to build customer relationships more easily.
---
Subscribe to our blog to get the latest Kinnek news. We've made it as easy to manage 1,000 customers as it is to manage 10. That's empowerment for all.